Employees training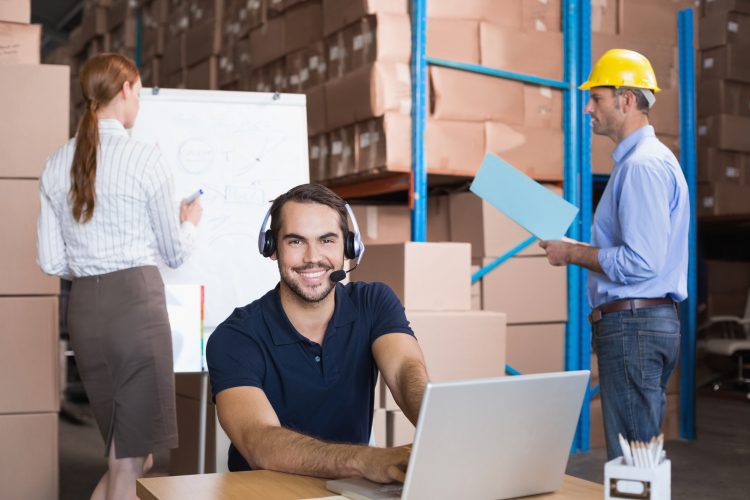 Management plays a key role in many processes related to business, production, trading, services, etc. Without exaggeration right control model can lead to the success of any business and increase its efficiency many times. To organise a fully functioning business process in the modern world is quite hard as the level of competition always rises.
By application of professional software and work of qualified employees, all is possible. Logistics take place in the warehouse and its regulation has a direct impact on many aspects of stable work of delivery services, storing products facilities, and other departments that are responsible for  important stages of any commercial organisation functioning.
Professional approach
Professionals in the department can stimulate efficiency at all levels of current vital business processes. Manhattan WMOS training is the most rational way to increase the ability of the employees to act in difficult situations and in an environment where the main point is to find an ideal way to keep the supply chain related to the warehouse fast and productive. Managers know that without regular training workers can't organise their activities properly. Technology integration is important but this can happen only if employees pass special courses.
An interesting solution for warehouse logistics offers Manhattan WMS training. At a closer look, it is possible to find such a course for employees very attractive equally for small and big business regardless the sphere it's involved. Some organisations, for example, have huge warehouses and due to the big intensity of arriving and departing transport for the transportation of goods, the application of various tracking systems will simplify loading and unloading processes, as well as specific information gaining processes.
Manhattan WMOS training explains the dock and yard management concept, helps to understand how to make effective each stage of storing, receiving, and sending out goods in the cheapest, safe, and rational manner. Manhattan WMOS training includes reviewing of various relevant terminology like SKU, ILPN, BOL, DIM, ETA, ETD, etc. These are very good courses for ordinary workers as well as managers. Training will help to prepare for work experts, simplify integration of specialised software, will make easier the transition to automatised sorting and delivery supply chain. Very interesting that Manhattan WMS training helps students to review each aspect of logistics operation. Beginning from the security issues and right through the PIX module and so on.
The course will help to understand how to prevent and deal with software problems, software application, equipment exploration, etc. Such training is useful in case to learn how to perform task management, taking a closer look at existing process cycles, and helps to ensure total compliance with standards in the warehouse department.
Why and for whom…
Any small and big organisations, commercial and noncommercial, start-ups, government departments, etc are equally in need of professional specialists in the sphere of warehouse processes organisation and control. Such types of training will help:
To cut expenses;
Increase efficiency of storing and delivery services;
To set up an effectively functioning and stable warehouse net.
Experienced employees cannot be superfluous in the company and their qualification usually brings profit to the employer.